Kashmiri Oudh 50ML Eau...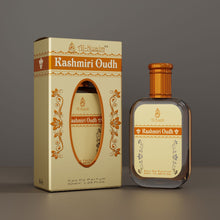 Kashmiri Oudh 50ML Eau De Parfum
Rs. 249.00
( / )
All taxes and shipping are included
Kashmiri Oudh Eau De Parfum Is A Portrays The Luxurious And Exotic Nature Of The Fragrance, With Its Spicy, Balsamic, And Oriental Aromas. The Combination Of Oudh, Incense, Woods, And Sweet Resins Sounds Absolutely Enticing, Offering A Captivating And Seductive Experience. Anyone Looking For A Rich And Layered Scent That...
Kashmiri Oudh Eau De Parfum Is A Portrays The Luxurious And Exotic Nature Of The Fragrance, With Its Spicy, Balsamic, And Oriental Aromas. The Combination Of Oudh, Incense, Woods, And Sweet Resins Sounds Absolutely Enticing, Offering A Captivating And Seductive Experience. Anyone Looking For A Rich And Layered Scent That Evokes Memories Of The Orient Will Surely Be Drawn To Kashmiri Oudh Eau De

   Country Of Origin: India
   Marketed By: Al Nuaim
    No:12, Mustafa Mansion ,173-181, Chakla Street , Mumbai-400003.
    Mail: Info@Al-Nuaim.Com  Phone No:+91 9820786700
     Mfg; Virgin Fragrances L.L.P
      6, Amaan Est, Chinchoti (E), Dist, Palghar-401208, Maharashtra