Chocolate Musk 100ml Alcohol...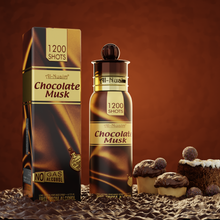 Chocolate Musk 100ml Alcohol Free
Rs. 299.00
( / )
All taxes and shipping are included
Chocolate musk is a non-alcoholic, scented spray that has a delightful aroma and a delightful taste. The scent of chocolate musk is warm and inviting, with a hint of sweetness that will keep your senses captivated. The gentle mist will leave your skin feeling soft and refreshed, leaving behind a...
Chocolate

mus

k

is

a

non

-

alcohol

ic

,

sc

ented

spray

that

has

a

delightful

aroma

and

a

delightful

taste

.

The

scent

of

chocolate

mus

k

is

warm

and

inviting

,

with

a

hint

of

sweetness

that

will

keep

your

senses

capt

ivated

.

The

gentle

mist

will

leave

your

skin

feeling

soft

and

refreshed

,

leaving

behind

a

lingering

scent

that

is

sure

to

linger

for

hours

.

Pan India Shipping.

Price Inclusive Of All Taxes
            Country of Origin : India
            Packed By: Virgin Fragrances L.L.P
           6, Amaan Est, Chinchoti (E), Dist, Palghar-401208, Maharashtra