Eftina Rockstar Eau De...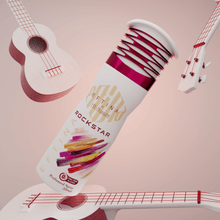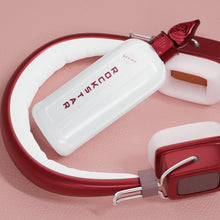 Eftina Rockstar Eau De Parfum 100ml + Free 200ml Perfumed Spray
Rs. 1,299.00
( / )
All taxes and shipping are included
Introducing The "Rockstar" Gift Set – A Captivating And Bold Fragrance .This Scent Is A Harmonious Fusion Of Invigorating And Luxurious Notes, Making It A Perfect Choice For Those Who Want To Stand Out From The Crowd. The Top, The Fragrance Bursts To Life With The Zesty And Uplifting Aroma...
Introducing The "Rockstar" Gift Set – A Captivating And Bold Fragrance .This Scent Is A Harmonious Fusion Of Invigorating And Luxurious Notes, Making It A Perfect Choice For Those Who Want To Stand Out From The Crowd.
The Top, The Fragrance Bursts To Life With The Zesty And Uplifting Aroma Of Bergamot, Complemented By The Subtle Spice Of Pink Pepper. These Initial Notes Create A Burst Of Energy And Excitement, Setting The Stage For The Rockstar Experience To Come.
As The Scent Develops, The Heart Notes Take Center Stage With A Refined Blend Of Lavender, Violet, And Iris. Lavender Adds A Touch Of Classic Elegance, While Violet And Iris Infuse A Hint Of Floral Sophistication. This Combination Strikes The Perfect Balance Between Edgy And Refined, Mirroring The Multifaceted Nature Of A True Rockstar.
Finally, The Base Note Of Sedarwood Brings Depth And Intensity To The Fragrance. The Woody Richness Of Cedarwood Adds A Strong And Grounded Element, Making It The Ideal Foundation For This Rockstar-Worthy Scent.
Gift The Rockstar Set To Someone Who Radiates Confidence, Or Treat Yourself To Elevate Your Own Aura Of Magnetism
The Rockstar Gift Set Includes A 100ml Eau De Parfum, Which Ensures A Long-Lasting And Captivating Fragrance Experience. Additionally, As A Complimentary Bonus, You'll Receive A 200ml Perfumed Spray, Allowing You To Enjoy The Essence Of Rockstar Throughout The Day And Night.

Country of Origin: India
 Marketed by: Al Nuaim
  No:12, Mustafa Mansion ,173-181, Chakla Street , Mumbai-400003
   Manufactured By: Virgin Fragrances L.L.P .
    6, Amaan Est, Chinchoti,Vasai (E), Dist Palghar-401208, Maharashtra