Eftina La Bombshell Eau...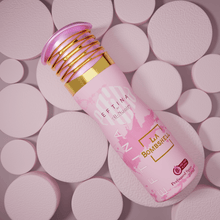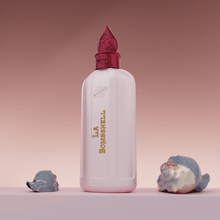 Eftina La Bombshell Eau De Parfum 100ml + Free 200ml Perfumed Spray
Rs. 1,299.00
( / )
All taxes and shipping are included
La Bombshell By Eftina Is An Enchanting And Captivating Perfume That Promises To Leave A Lasting Impression. From The Moment It Touches Your Skin, It Opens With A Mesmerizing Combination Of Floral And White Floral Top Notes, Immersing Your Senses In A Bouquet Of Delightful Scents. As The Fragrance Develops,...
La Bombshell By Eftina Is An Enchanting And Captivating Perfume That Promises To Leave A Lasting Impression. From The Moment It Touches Your Skin, It Opens With A Mesmerizing Combination Of Floral And White Floral Top Notes, Immersing Your Senses In A Bouquet Of Delightful Scents.
As The Fragrance Develops, The Mid Notes Reveal A Sophisticated Blend Of Rose Berry, Muguet, Green, And Aquatic Accords. This Intriguing Complexity Adds Depth And Allure To The Scent, Drawing People In With Its Irresistible Charm. The Fusion Of Floral And Green Elements Evokes A Sense Of Freshness And Natural Beauty, While The Aquatic Notes Add A Touch Of Aquatic Freshness, Reminiscent Of A Serene Oasis.
The Base Notes Of Powdery, Musky, And Vanilla Come Into Play, Providing A Luxurious And Comforting Warmth That Lingers On The Skin. This Sensual And Inviting Combination Exudes Glamour And Confidence, Making Any Woman Who Wears It Feel Like A True Bombshell.
La Bombshell Is A Fragrance Designed To Turn Heads And Leave A Lasting Memory. Its Captivating Blend Of Notes Creates A Symphony Of Aromas That Enchant And Allure, Making It The Perfect Choice For Special Occasions Or Whenever You Want To Feel Glamorous And Confident. Let This Fragrance Embrace You With Its Elegance And Charm, Making You The Center Of Attention Wherever You Go.

 Country of Origin: India
  Marketed by: Al Nuaim
  No:12, Mustafa Mansion ,173-181, Chakla Street , Mumbai-400003
   Manufactured By: Virgin Fragrances L.L.P .
    6, Amaan Est, Chinchoti,Vasai (E), Dist Palghar-401208, Maharashtra