Eftina Ameer Cologne Oudh...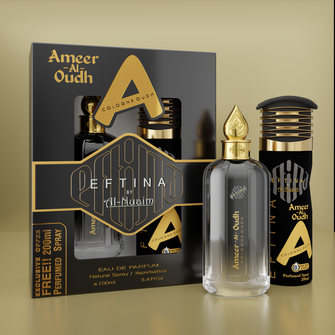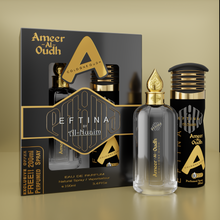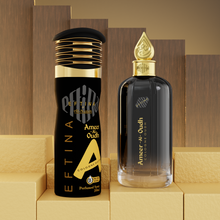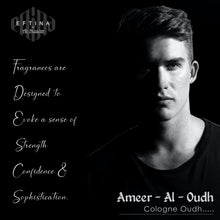 Eftina Ameer Cologne Oudh Eau De Parfum 100ml + Free 200ml Perfumed Spray
Rs. 1,299.00
( / )
All taxes and shipping are included
This Gift Set Is  A Wonderful Choice For Someone Who Appreciates Exotic Scents And Luxury. The Ameer Cologne Oudh Set Includes A 100ml Bottle Of Eau De Parfum , Which Is Likely To Be The Main Attraction. The Fragrance Is Described As Having A Unique Blend Of Scents, With Top...
This Gift Set Is  A Wonderful Choice For Someone Who Appreciates Exotic Scents And Luxury. The Ameer Cologne Oudh Set Includes A 100ml Bottle Of Eau De Parfum , Which Is Likely To Be The Main Attraction. The Fragrance Is Described As Having A Unique Blend Of Scents, With Top Notes Of Saffron, Clove, And Bergamot, Which Can Give It A Warm And Spicy Initial Impression.
The Heart Of The Fragrance Is The Oudh Note, Which Is Known For Its Rich, Woody, And Resinous Aroma.The Oudh Note Is Likely To Provide A Deep And Captivating Character To The Overall Scent.
To Balance Out The Fragrance, The Base Notes Are Described As Musky And Powdery. These Notes Can Add A Soft, Velvety Undertone To The Oudh Scent, Making It More Complex And Long-Lasting.
In Addition To the 100ml Bottle Of Ameer Cologne Oudh, The Gift Set Also Includes A Complimentary 200ml Non-Alcoholic Perfumed Spray. This Spray Can Be A Great Option For Those Who Prefer A Milder Or Alcohol-Free Version Of The Fragrance. It Allows The Recipient To Enjoy The Scent In Different Ways, Making The Gift Even More Versatile And Thoughtful.
Overall, This Gift Set Is Likely To Impress And Delight Special Someone Who Receives It, Thanks To Its Exotic Scent, Luxurious Packaging, And Inclusion Of Both The Ameer Cologne Oudh And The Complimentary Perfumed Spray.

Country of Origin: India
 Marketed by: Al Nuaim
 No:12, Mustafa Mansion ,173-181, Chakla Street , Mumbai-400003
 Manufactured By: Virgin Fragrances L.L.P .
  6, Amaan Est, Chinchoti,Vasai (E), Dist Palghar-401208, Maharashtra