Eftina Dark & Glorious...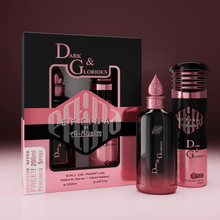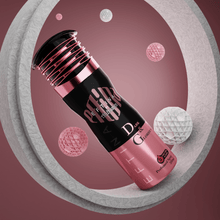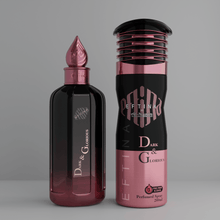 Eftina Dark & Glorious Eau De Parfum 100ml + Free 200ml Perfumed Spray
Rs. 1,299.00
( / )
All taxes and shipping are included
The Dark & Glorious Gift Set Is A Delightful Fragrance With A Perfect Balance Of Warm And Cool Tones. The Top Notes Of Citrus, Lemon, And Pear  Give It A Refreshing And Zesty Opening. The Mild Aquatic Pepper Pink Adds A Unique Twist To The Scent, While The Base Notes...
The Dark & Glorious Gift Set Is A Delightful Fragrance With A Perfect Balance Of Warm And Cool Tones. The Top Notes Of Citrus, Lemon, And Pear  Give It A Refreshing And Zesty Opening. The Mild Aquatic Pepper Pink Adds A Unique Twist To The Scent, While The Base Notes Of Woody Musky Amber Provide A Sense Of Depth And Sensuality.

The Combination Of These Ingredients Promises To Create An Irresistible Scent That Can Uplift Your Mood And Bring A Feeling Of Harmony And Joy. Moreover, The Long-Lasting Nature Of The Fragrance Ensures That You'll Enjoy Its Fresh Aroma On Your Skin For Hours, Leaving You Feeling Refreshed And Invigorated Throughout The Day.

 This Luxurious Scent Can Be A Great Choice As A Gift For Someone Special, As It Adds An Air Of Sophistication And Elegance To Any Occasion. Alternatively, Treating Yourself To This Fragrance Can Also Elevate Your Daily Experiences And Make You Feel Pampered.

Overall, The Dark & Glorious Gift Set Seems Like A Captivating Fragrance That Offers A Well-Rounded Olfactory Experience, Combining Both Warm And Cool Elements For A Truly Remarkable And Memorable Scent
 
Country of Origin: India
  Marketed by: Al Nuaim
 No:12, Mustafa Mansion ,173-181, Chakla Street , Mumbai-400003
  Manufactured By: Virgin Fragrances L.L.P .
   6, Amaan Est, Chinchoti,Vasai (E), Dist Palghar-401208, Maharashtra